Wartales is available on PC (Steam and GOG) since April 12, 2023!
The teams at G4F Prod have handled all the sound production for the game Wartales, an open-world RPG developed by Shiro Gamess and published by Shiro Unlimited. This is not the first collaboration between the teams of Shiro Games and G4F. In fact, the game Darksburg was also the result of this successful teamwork.
This impressive work includes sound creation (sound design) as well as integration using the Wwise and Haxe softwares. It also involves recording the English voices and post-production.
A well-received game by critics
In Wartales, players take on the role of a warlord exploring a vast medieval open world. They must conquer lands, manage resources, recruit soldiers, and make strategic decisions to grow their empire. The game offers immersive storytelling, captivating quests, and epic battles. The stunning graphics, enchanting soundtrack, and smooth gameplay contribute to the immersive experience provided by the game.
Receiving unanimous praise from critics, players appreciate the depth of its gameplay, the complexity of its mechanics, and the richness of its world. The moral choices players face and the consequences of their actions add a dimension of realism and replayability to the experience.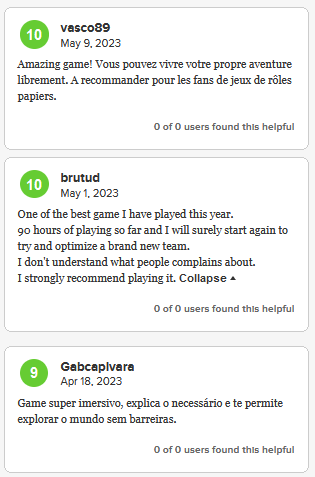 The gaming press has also given the game high acclaim.
Wartales may not be the flashiest or most accessible game around, but persistence will enrich you with the most valuable currency any game can provide: memories.

www.pcgamer.com
The game has been available since April 12th on Steam and GOG. You can stay connected with the Wartales community and get updates related to the game on Twitter, Twitch, YouTube or Facebook.