Park Beyond is available on PC (Steam), Xbox Series X & S and PS5 since June 15, 2023!
The new game from Limbic Entertainment (Tropico 6, Memories of Mars, Might & Magic Heroes VII…) and Bandai Namco has been available since June 15, 2023, and the teams at G4F Prod handled the entire Sound Design, from creation to integration using Unreal.
Park Beyond is a theme park simulation game. Here, players are free to imagine the park of their dreams. From construction to management to creation, players can have fun in a variety of ways, according to their preferences and affinities.
A sandbox mode is also available, so you can play without any constraints and let your imagination run wild. The "impossification" feature is the game's star attraction. It allows you to improve an attraction, a store or the staff to make them even more surprising. To do this, you'll need to satisfy your visitors, and generating more amazement.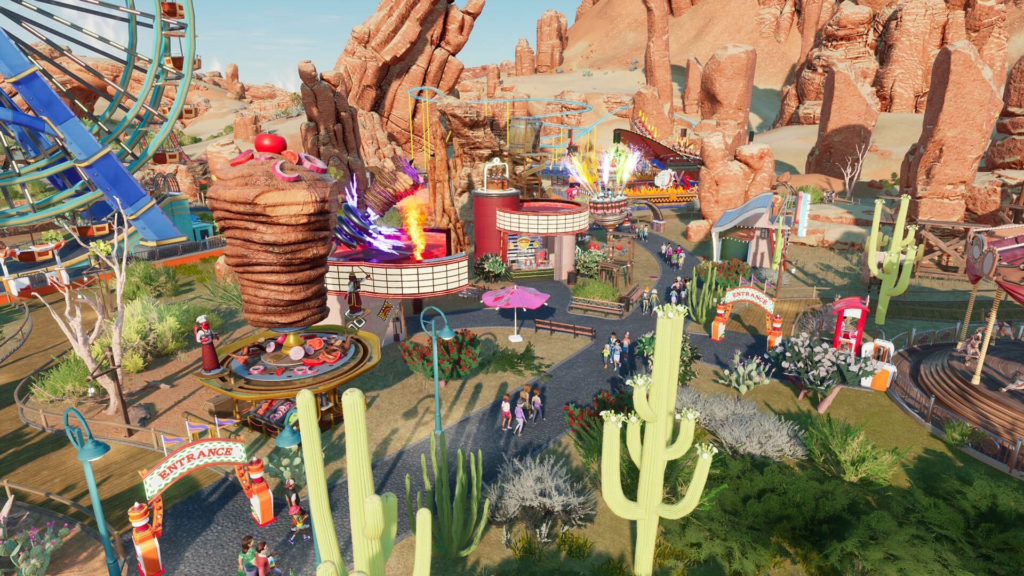 Park Beyond is a game created by Limbic Entertainment and published by Bandai Namco. Join the game's community on Twitter, Instagram, Facebook, YouTube, Twitch and VKontakte!