Isabelle, Vincent and Rémi will be representing G4F Prod at Game Camp 2023!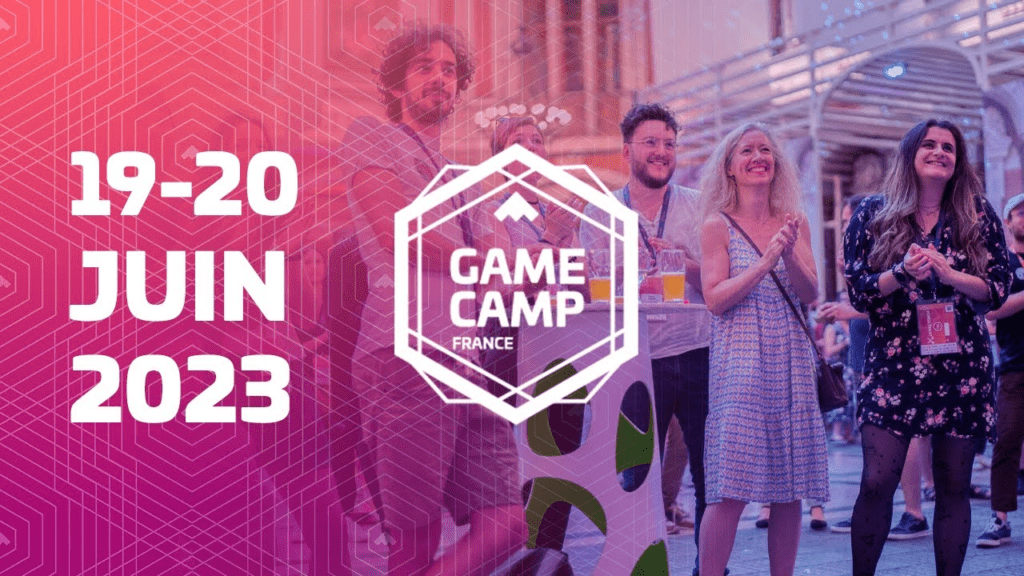 Game Camp opens its doors in 2023 for its 6th edition in Lille. It's one of the most anticipated events of the year for video game enthusiasts. Vincent Percevault (CEO), Isabelle Ballet (Production Director) and Rémi Laouti (Content Manager) will be present at the event to represent G4F Prod.
Game Camp will take place June 19th and 20th, 2023. The G4F Prod team will be there both days. Feel free to contact one of the team members through the Brella app. We'll be happy to discuss your audio needs!
Organized by the Game IN Association and the Syndicat National du Jeu Vidéo, the event offers conferences, workshops and meeting spaces on five main themes: Image and Sound, Technology, Game Design, Prod/HR, Bizz/Marketing. It also offers a press area reserved for journalists and a networking evening. Game Camp promises to be exceptional this year, an opportunity not to be missed!
You can also contact the team by email: contact@g4f.fr
Don't miss any of the latest G4F Prod news thanks to our newsletter.